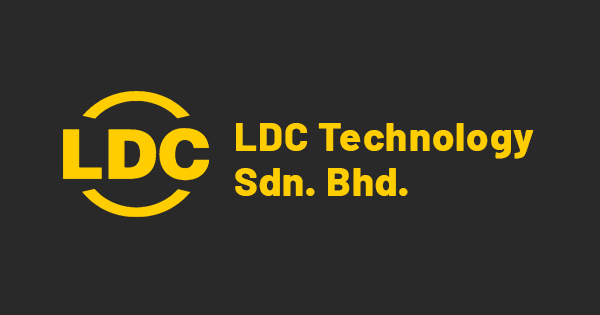 Contact Us:
No. 5, Jalan Cenderai 22,
Kawasan Perindustrian Kota Putri,
81750 Masai, Johor.

Phone:

+6012-772 8458 (General Enquiry)
+6016-755 3178 (Sales)
+6019-778 9247 (Rental)

Tel:

+607-387 3118

E-Mail:

kaeser@ldctech.com.my
Welcome to LDC Technology
LDC Technology Sdn Bhd has been in the business of compressed air systems for 20 years since first incorporated on the 16th November 2001. We are proud to be the authorised distributor of KAESER Air Compressor and we have been actively distributing KAESER compressed air systems/products in the region of Johor and other parts of Malaysia. Since 2001, our mission has been to provide quality compressed air to any industrial users in Johor and other regions in Malaysia. We specialised in sales, rental and services of industrial air compressors / machinery to most of the industrial users particularly in the industries of marine / oil & gas and construction etc.
Contact Us for More Detail
Webteq Solution | The Website Company Since 2007
Webteq Solution Sdn Bhd is a company based in Malaysia. In 2007, the company was established. We now have a staff of 30 employees that are well-versed in website design, web developement, SEO (Search Engine Optimization), and web-based application. Our headquarters are at Johor Bahru (JB), Taman Austin Perdana. In addition, in 2020, Webteq opened a new web design office based in Sunway Nexis (Kuala Lumpur).  
Webteq = Website & Technology.
The "website" and "technology " is derived form the business nature and become webeq. It was started with the name Webteq Solution, and later on it was converted to Webteq Solution Sdn. Bhd. Webteq mainly help business with effective websites, SEO (Search Engine Optimization), and customized web applications.
The Strengths of Webteq – 1,500 websites, 75% Google High Ranking.
Webteq has designed and developed over 1,500 websites and web-based applications since its establishment in 2007. We've also assisted over 75% of businesses in maintaining high rankings in Google search results. We agree that a website with a high Google ranking can help bring in revenue. To learn more about Effective Website, please contact us.
The Mission of Webteq
To help businesses through effective websites, by helping to enhance corporate image and increase sales leads".
To know more about Website + Google Ranking
"Do you intend to expand your company? Would you like to see if your Website and Google search results can help your company? Do you want to learn more about how to boost your website's Google ranking? Contact Webteq, a Johor Bahru-based web design firm (JB).

We create powerful websites at Webteq. "
Contact Us for Web Design Johor Bahru (JB) Kuala Lumpur (JB)
Web Design Johor Bahru (JB)

Webteq Solution Sdn Bhd
No. 34-01 & 34-02, Jalan Austin Perdana 2/23, Taman Austin Perdana,
81100 Johor Bahru, Johor, Malaysia.

E-Mail:

info@webteq.com.my

Tel:

+607-352 4437

Phone:

+6016-770 4437 (Mr Tey)

Fax:

+607-352 5437

Web Design Kuala Lumpur (KL)

Webteq Solution (KL) Sdn Bhd
Unit D-2F-12 Sunway Nexis, No. 1 Jalan PJU 5/1,
Kota Damansara, 47810 Petaling Jaya, Selangor.

E-Mail:

info@webteq.com.my

Tel:

+603-6730 4321

Phone:

+6018-311 4437 (Jason)
Webteq | Web Design Johor Bahru (JB) Kuala Lumpur (KL)